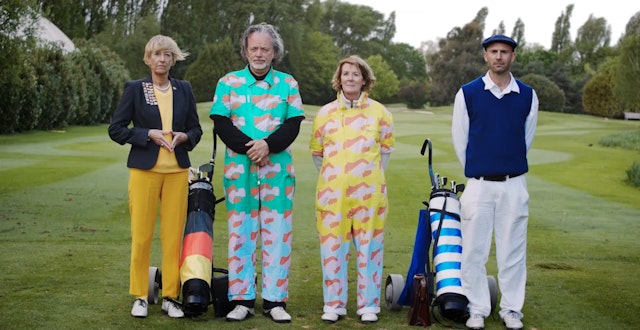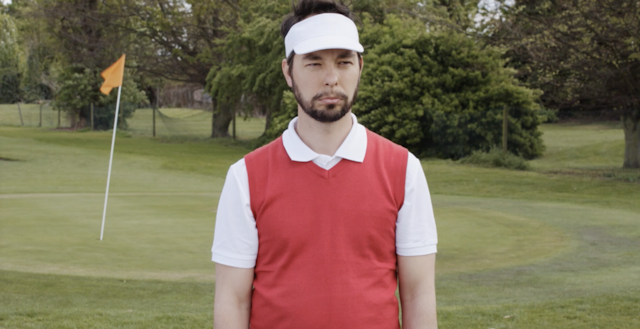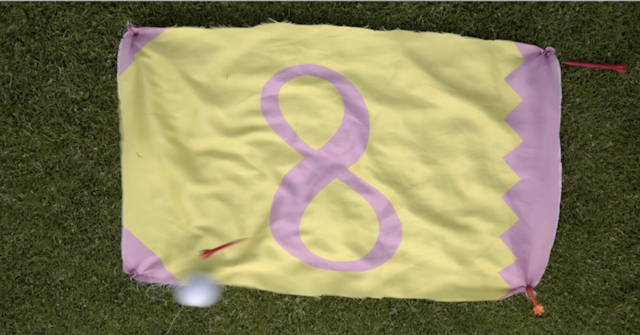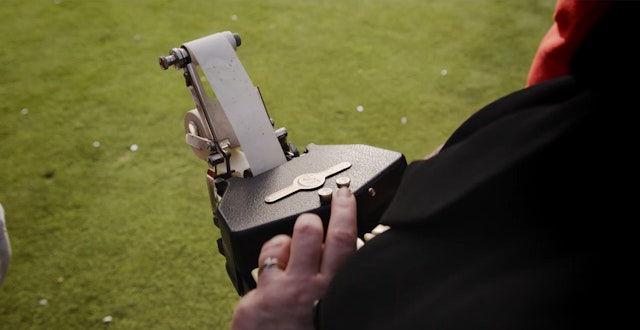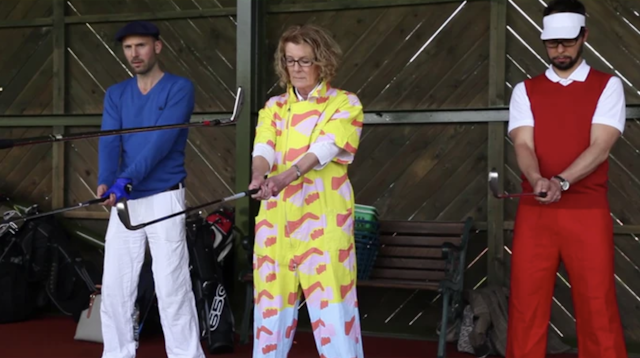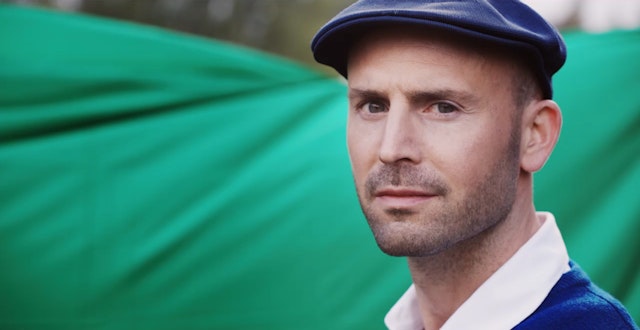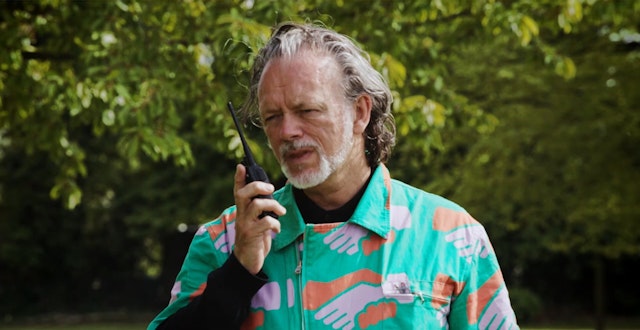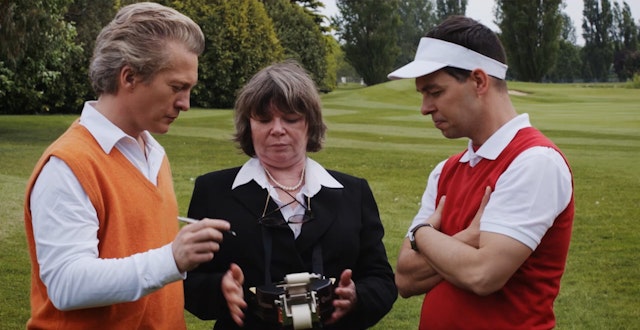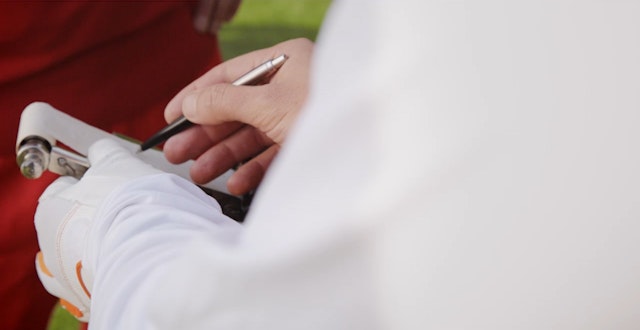 In 'Powerplays' political figures negotiate during a game of minimal physical ability and maximal conversational capacity: golf.
Powerplays was a performance piece that took place in the United Kingdom in which political impersonators improvised conversation during nine holes of golf.
Each look-a-like actor was given an acting brief containing background information on their politician and their agendas. Part of the research of their role was to be prepared to talk on nine different topics and consider if they could come to agreements on impasses the real-world politicians could not. A stenographer was onsite to draft proposed legislation and agreements in real-time as the game moved on.
---
CAST:
ANGELA MERKEL Jeryl Burgess
YANIS VAROUFAKIS Alex Humes
DMITRY MEDVEDEV Gergo Danka
GEERT WILDERS Gareth Kearns
SWEDISH AMBASSADOR Grahame Edwards
SWISS AMBASSADOR Dot Smith
SCRIBE Lily Coleman
COMMENTATOR Joshua Boertje
CREW:
DIRECTOR Rachel Knoll
DIRECTOR OF PHOTOGRAPHY JP Garcia
AC Tiago Melo
EDITOR Paco Sweetman
SOUND RECORDING Paul Freeman, Luke Sturgeon, Peter Hudson
MAKE-UP Roz Gomersall
RUNNERS Steph Bickford- Smith, Calum Bowden, Martha McGuinn, Thomas Grogan, Hiroki Yokoyama.
DESIGNER Meredith Oberg
MUSIC Nancy Leitca, Mark Barrott
PGA GOLF TRAINER Neil Pagett
EXHIBITION PRODUCTION:
PUBLICATION DESIGN Celine MinKyung Park
PRODUCTION ASSISTANCE Jinhee Park, Deborah Tchoudjinoff
Thanks to: Noam Toran, Nina Pope, RCA Design Interactions, Dukes Meadows